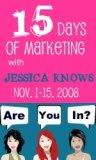 Hello, I am Karen and I am also known as Giliena. I am the owner of Giliena's Italian Charms and European Beads. I also have an eBay store and I have been selling on eBay for several years now. I can be found on Facebook, Twitter, Denver.momslikeme.com, and mommytalk.com. I am now over at wishpot.com and working to become an expert there.

Here are a couple of things about me:
I am an eBay Powerseller with over 2000 feedback and 100% positive score.
I am a work at home mother of two awesome little girls. One is about to turn 3 and the other is 7 months old.
I love new and cool products that are safe for my kids. I have found so many really cool items for my kids and I am always thrilled when I find something new and cool for them.
I love photography. This is something I used to share with my father and it is still very special to me. I have a Kodak digital camera and I love it but I was telling my husband this next year I wanted a new up-to-date camera for personal and business.
I love playing video games. I used to work for Electronic Arts. I was the Customer Service Manager for their online games. It was the best job ever for me. The only job that was better was being a mom. I enjoy playing both computer and console games. I am currently playing World of Warcraft online. I like The Sims and I just got my hands on Spore so I will be testing that out. I am a huge fan of The Wii. I love the sports games especially the bowling. I have a couple of new ones I am going to be trying out soon. I am looking forward to trying The Wii Fitness pad soon.
I love blogging and reading various blogs each day.
I love baking and I am trying to get back to doing more of this. I want to make fun and creative things for my kids. My current project is to make apple chips.
I have tons of pictures and have been thinking I need to take up scrapbooking as a new hobby.